Creating
personal connections and experiencess

through our work it what's driving us

to be here today.
Hello! We are Edu and Bea, wedding videographers based in Spain.
We focus mainly on Andalusia and Spain perimeter, however at this point we want to fly far away open borders up to capture other ways to celebrate love, living experiences and being able to tell stories all over the world.
If this message reaches the screen you are watching, it is because we know your work and we admire it, we feel a connection and we would love to have the opportunity to work together.
We would like to introduce ourselves in a special way, dedicate part of our time to talk with you face to face, through the following video:
During all this time where we have allocated our efforts as wedding videographers, that has reported us:
COMMITMENT AND INVOLVEMENT
We feel a great commitment to each of our couples who put their trust on us. We don't conceive our work without 100% involvement with each of them.
Our target for the couples it's to know how we are as well; you can count with our support when you need it. We don't want them to feel threatened by the cameras of two strangers in such intimate moments.
THE ADVANTAGE OF BEING TWO CAMERAS
As we said, we are a team of two, Edu and Bea. We will both go to all the weddings, synchronizing ourselves with each event and covering everything that happens with the guarantee to don't missing anything.
For us, the memory of people (family, couples, friends…) is just as important as the decoration, location and everything that surrounds the event. That is why we value your work done, trying to ensure that all that work is reflected in the final video.
VISIBILITY FOR YOUR BUSINESS
Working with Wedding Planners is always a guarantee for quietness and event control. In compensation for everything you give, we always dedicate a mini clip of the event to you, the one you can use to show your work in social media.
WE ARE IN A CONTINUOUS LEARNING PROCESS
Our business philosophy is fueled by the ambition to improve and grow. We are in continuous movement, training ourselves in different aspects and looking for new trends to bring value added in our final product and customer service.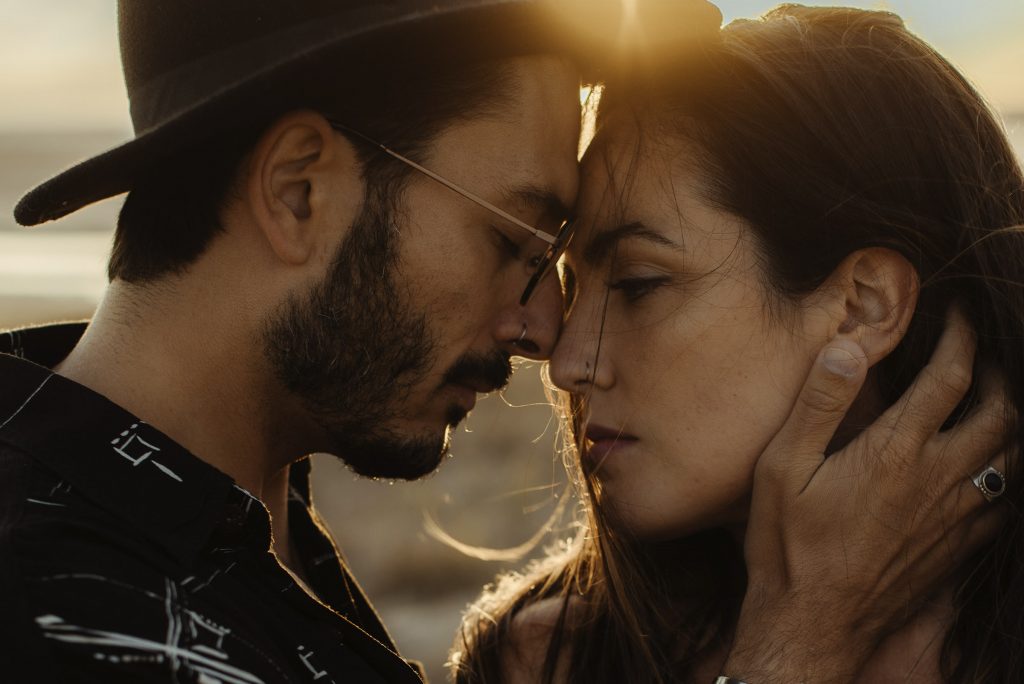 If it's not clear so far, we are also couple and partners in crime. if your question is: are you all time together 24/7? Yes, and are you still full in love passionately? Yes, we are!
Our love story starts in Barcelona. After some stressful time in this vibrant city working in an office, we decided to start a new life project in the south of Spain, still close to the sea.
Nowadays we live in Conil de la Frontera (or as we said, our little paradise) a white village in the Cadiz coast.
We live close to the sea and we are working to tell true love stories from all around the world.

I will forever recommend them to anyone and everyone I speak to because they are just that amazing to work with. I am forever grateful we crossed paths and I wish them nothing but endless and wonderful projects and memories to capture.
Edu and Bea were fantastic, creative, professional and very kind! They also included some of the artwork from our stationary in the film which was a great surprise and really made our whole wedding theme come to life. Overall Edu and Bea made us feel comfortable and really captured the feeling of our Tarifa wedding.
I was traveling today and watched our wedding videos again. Just wanted to let you know that you guys probably gave one of the best gifts I (we) ever received. You are incredibly talented!
Oh my God. It's everything and more, we can't believe it. We want to watch it again and again and again... Thank you guys, you're so talented. It's insane. So much hard work has gone in to it and it really shows! It's my favourite wedding video I've ever seen!